VTS Boot Upgrade Kit for 1995-2004 Models with Thru-Hull Trim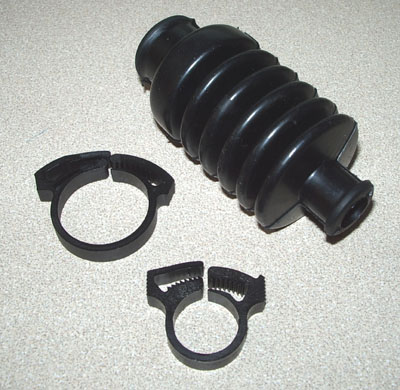 If your Sea Doo has electric VTS which uses a combo Module & Motor like most XP SPX GSX & others, this kit may save you lots of money!
Most of oem Sea Doos used a gear clamp (hose clamp) from the factory to secure the external vts rod boot. The problem with that is the gear clamp quickly wears through the rubber boot! What you end up with is a leaking boot which will quickly kill the VTS motor and eventually the VTS module as well. I've even seen cases where the fried VTS kills the MPEM and that's really expensive to fix so you better check yours now before summer comes!
A picture of a damaged boot like what Iím talking about is below.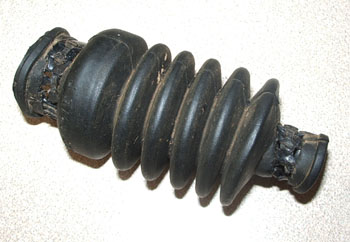 And here's what your VTS assembly will look like if you don't replace those clamps!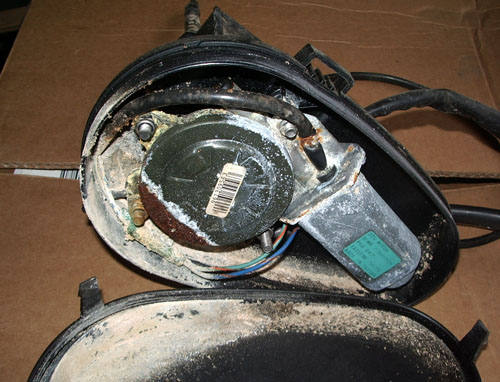 If you find your Sea Doo has gear clamps, then this repair kit is a must have!
Below is a picture of the kit installed on a 1995 XP.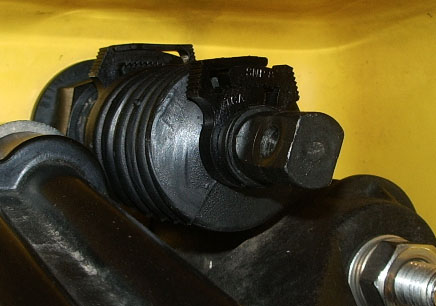 The instruction page link should make installation simple!
---
Included in the Kit

New VTS Boot
Large Gear Clamp
Small Gear Clamp
NOTE - I no longer offer new parts but try OSDparts.com for these kits below.
---
Visitors - since 2/14/2007